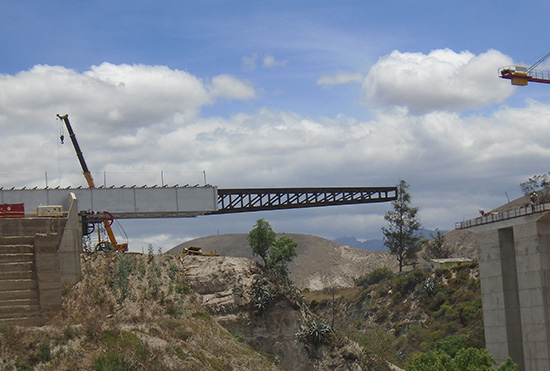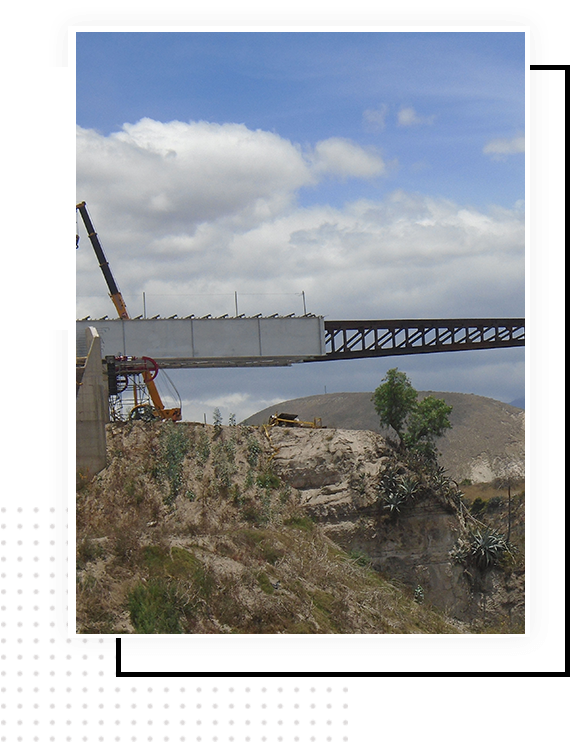 Extension of Simón Bolivar Avenue (north-eastern road corridor), Quito, Ecuador.
Customer: EPMMOP (Empresa Pública Metropolitana de Movilidad y Obras Públicas)
Location: Ecuador
Start date: 2015
End date: 2018
Budget: 123.204.569,73 USD
CEMOSA' Services
PHASE 1: Complementary studies and designs, including field surveys, soil studies, review of existing pavement designs, study of the general characteristics of the area where the bridges will be located, review of the structures design, review of safety and signalling elements, review of the Environmental Management Plan, analysis of the budget for the works.
PHASE 2. Supervision of the works: geometric control of the work, ensuring that the geometry, shape and dimensions of the work comply with the approved project, control of the quantities of work and progress of the project, qualitative control of the work, ensuring that the materials, installation and finished work units comply with the technical specifications of the project, monitoring of the execution deadlines and the budget of the work, environmental and health and safety supervision.