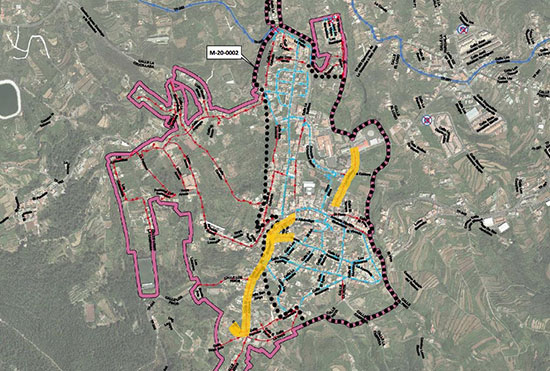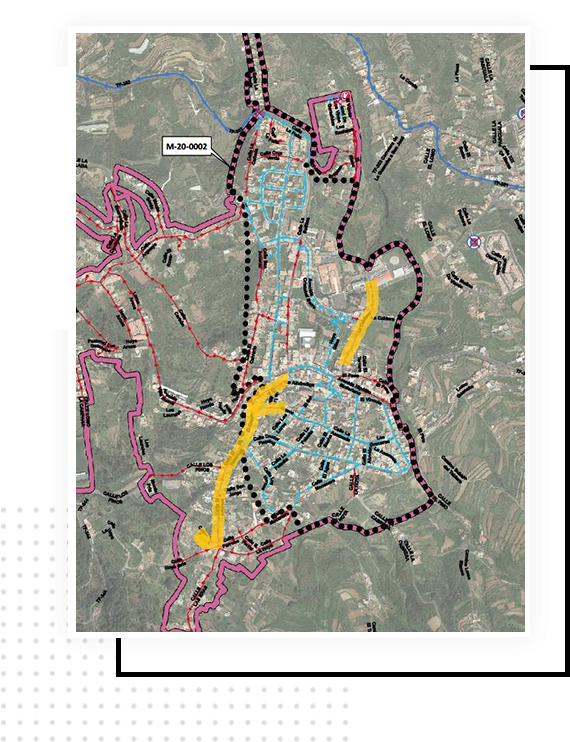 Drafting of project and works management for ``Interior Sanitation Network in the urban area of La Guancha``
Customer: Cabildo de Tenerife
Location: Spain
Start date: 2020
End date: 2021
Budget: 70.732,80€
CEMOSA' Services
Supervision of the drafting of the construction project.
Review and supervision of the final design.
Review and supervision of geotechnical studies.
Review and supervision of topographical works.
Review of mechanical and electrical equipment tests.
Quantitative and qualitative control during construction.
Construction supervision.
Health and safety coordination.
Technical advisory servicies.
Assistance to the owner in negotiations with the contractor.
Review and collaboration in the detailed engineering of the work.
Review, approval and monitoring of work programmes.
Monthly monitoring reports.
Specific technical reports.
Administrative and economic management of the works.
Review of final work documentation. Project "as built".
Final reports.