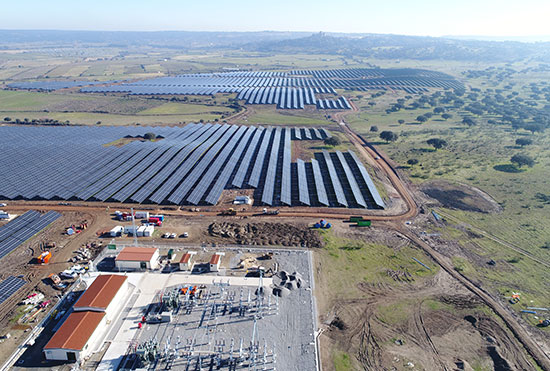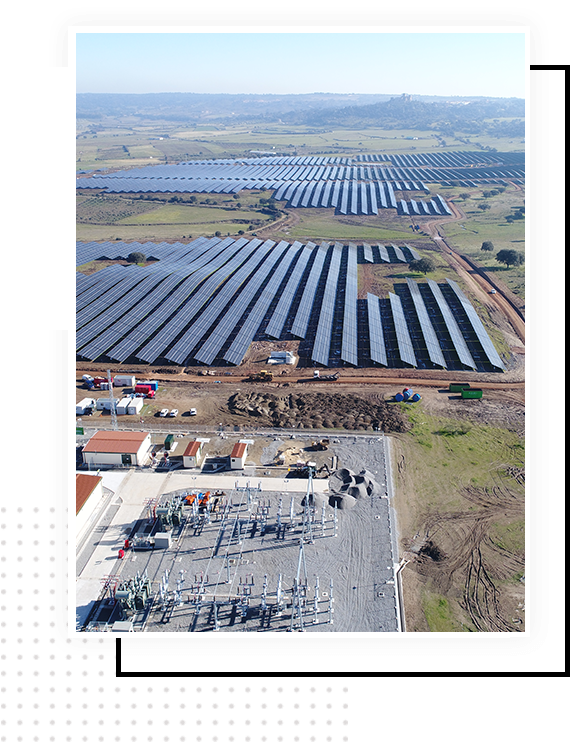 Technical Assistance for the construction of photovoltaic plant Campo Arañuelo I y II
Customer: IBERDROLA
Location: Spain
Start date: 2020
End date: 2021
Budget: 55.000.000 €
CEMOSA' Services
Owner Engineering of the photovoltaic project: two photovoltaic plants and evacuation infrastructure (substation and evacuation line).
Supervision of the civil, mechanical and electrical construction.
Monitoring of the execution deadlines of the different work units.
Quality Control.
Health and Safety Coordination.
Management of main supply contracts.
Project documenation management.
Supervision of the commissioning of the equipments.
Description of the project
Campo Arañuelo I and II photovoltaic project involves the construction and commissioning of two photovoltaic plants (50 MWp), a transformer substation and a high-voltage evacuation line. It occupies an area of 200 hectares and will produce around 167 GWh per year. The project has a total of 256,590 photovoltaic modules installed on a fixed structure, 52 inverters and 18 transformers of 4,920 and 3,280 kVAs.
The energy generated by the photovoltaic panels is transported by the internal grid at 30 kV and transformed to 132 kV at the Photovoltaic Plant Almaraz substation. It is then evacuated to the distribution substation via a high-voltage line, comprising a 2.6 km overhead section and a 0.5 km underground section.
IBERDROLA has awarded CEMOSA the Technical Assistance for the construction of the two photovoltaic plants, the transformer substation and the high-voltage evacuation line, located in the municipalities of Belvís de Monroy and Almaraz, in the province of Cáceres (Spain).