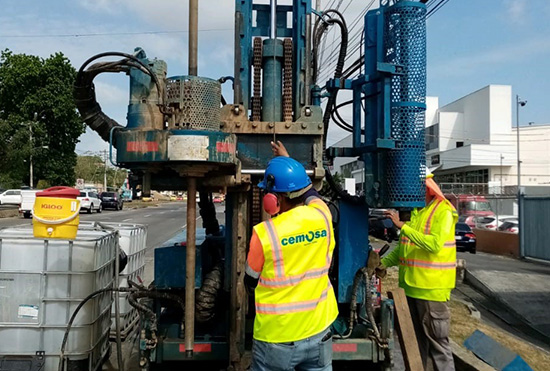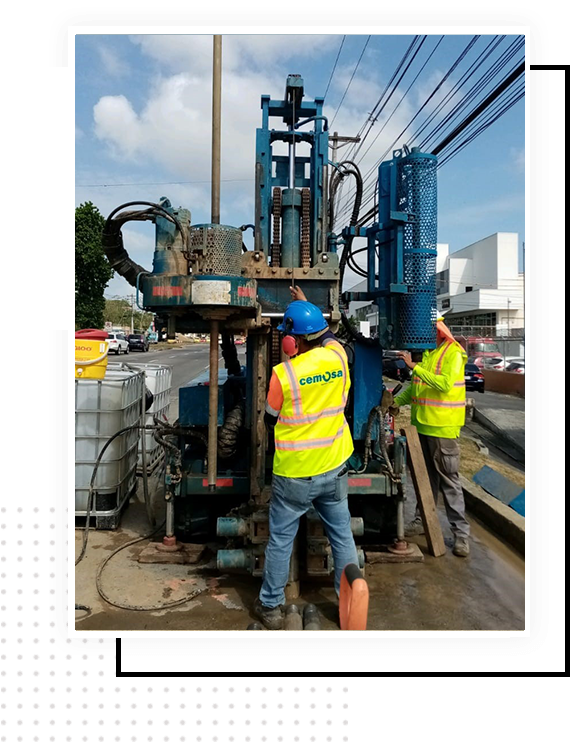 Panama Metro Line 1 extension (San Isidro-Villa Zaita)
Customer: SENER INGENIERÍA
Location: Panama
Start date: 2021
End date: In progress
Budget: 177 millions USD$
CEMOSA' Services
Geotechnical study of the subsoil through which the extension of the line will run by drilling to a depth of 10 m in rock, geophysical studies and trial pits.
For execution control: concrete cylinder tests, aggregate suitability tests, soil suitability tests and in situ density tests are carried out to check compaction. Concrete tests are also carried out in the beam manufacturing plant.
Description of the project
The project consists of the Panama Metro Line 1 extension from San Isidro station to Villa Zaita station. The route of the line is 2.8km long, all in overhead section.