After almost 4 years of exciting work, the eTEACHER project, led by CEMOSA, is coming to an end and we would like to share the results we have obtained.
The eTEACHER project has intensively researched on new ICT tools for the improvement of energy efficiency and comfort in buildings taking into account user behaviour.
During the final conference that will take place next Wednesday 30th June 2021, from 10:00 to 13:00, we will present the methodology used and the set of tools developed for user energy savings. In addition, the speakers will offer recommendations to policy makers to incentivise behavioural change and share lessons learned.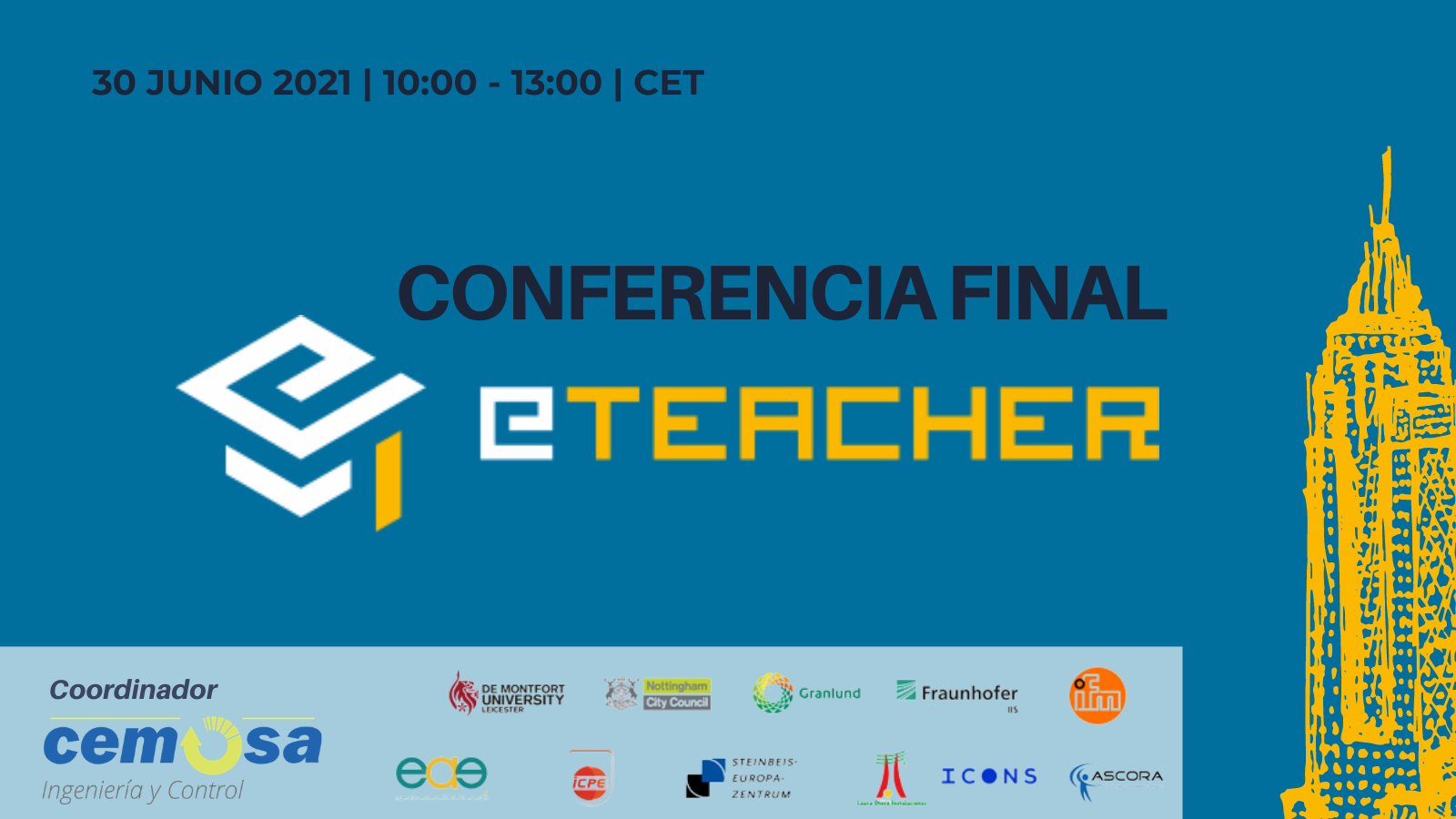 If you are interested in energy efficiency strategies to improve the energy behaviour of energy users, this Webinar is not to be missed.
To register, click here.