After months of work and effort, it is a pleasure to launch the new CEMOSA website. Here you can find out who we are, the areas covered by our activity, our international presence and even meet some members of the team.
Moreover, you can find out about some of the projects and works in which CEMOSA has participated and which support our 50 years of experience in the sector.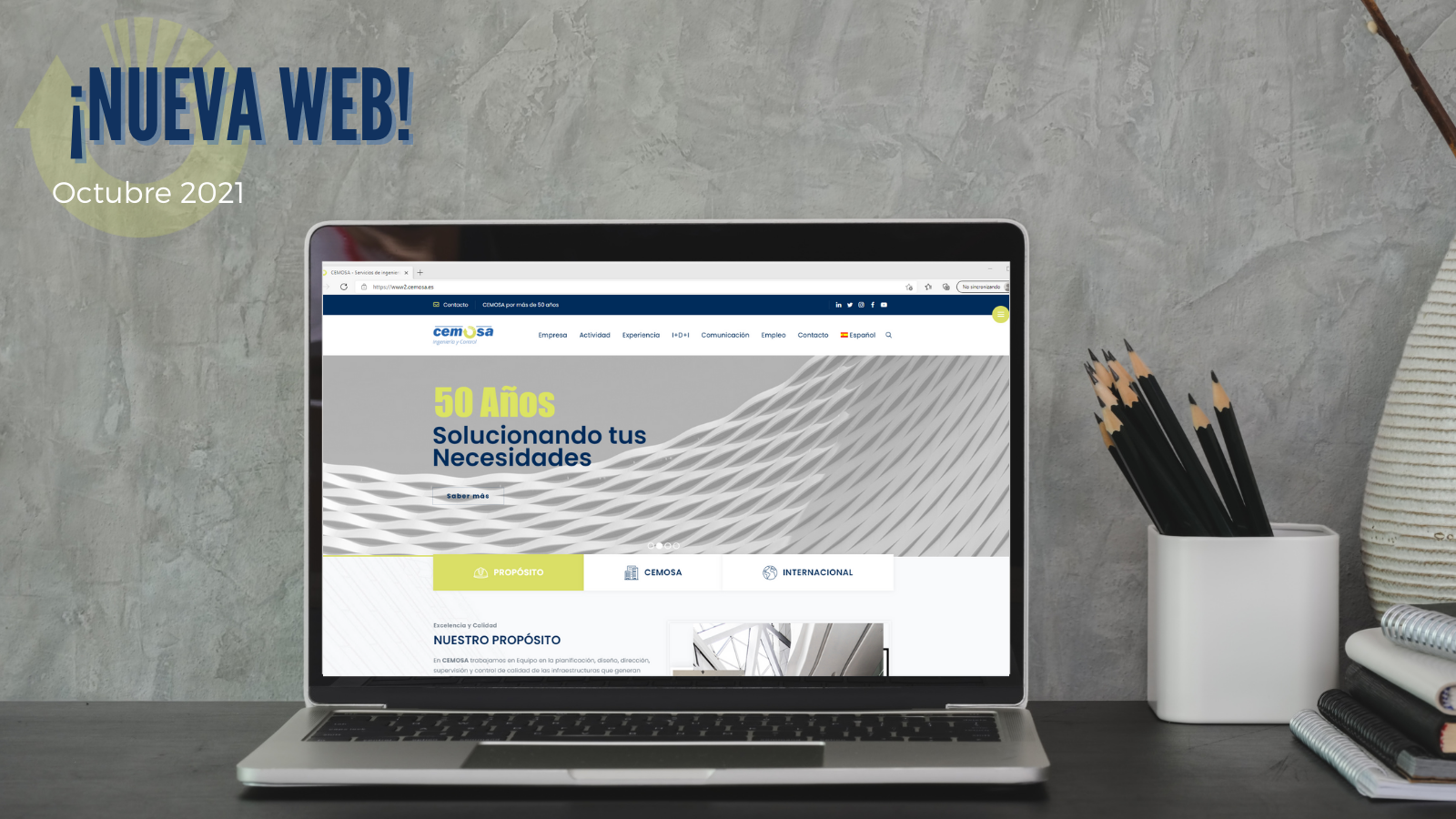 We have renewed the website to offer you a more modern and visual site, giving priority to usability and user experience in this new design.
In addition, you can access with the same ease of navigation from any device, whether computer, tablet or mobile.
Thank you very much for your visit! We hope you enjoy it and that it will be of interest to you. We invite you to follow us on our social networks.